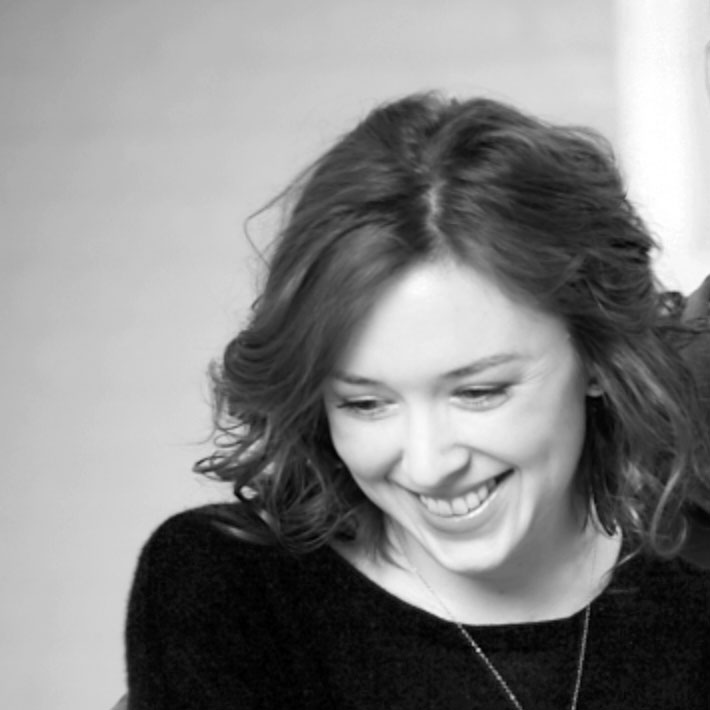 (Photo by Vanessa Lenz)
About—

Sarah "Sissy" Emmons Hobizal is a creative director, designer and draw-er who is hopelessly in love with both shadows and whales.
Her work, while often playful and human, is always grounded in research and strategy. That strong foundation in purposeful positioning imbues the resulting design work with a depth of meaning and delight that is truly unique for each project.
She is co-founder and co-creative director of the studio,
FirstMates
with her husband,
David Hobizal
.
Contact—

I am not currently taking on any new work.
Awards—

2018 - DBA Awards - GOLD / Seedlip
2018 - DBA Awards - GOLD / Lean Cuisine
2017 - Pentawards - Bronze / Seedlip
2017 - Transform Award, Best Brand Evolution - Shortlist / Driscoll's
2017 - GDUSA American Package Design Awards - Winner / Driscoll's
2017 - Cannes Lions - Nomination / Seedlip
2017 - London International Awards - Shortlist / Seedlip
2017 - Brand Impact Awards - Winner / Seedlip
2017 - Core 77 Awards - Notable Packaging / Seedlip
2016 - Pentawards - Silver / Master's Keep
2016 - The Dieline Awards - 3rd Place Non-Alcoholic / Seedlip
2016 - The Drum Design Awards - Commended / Seedlip
2016 - FAB Award - Silver / Seedlip
2016 - Core 77 Awards - Notable Packaging / Seedlip
2016 - Core 77 Awards - Notable Packaging / Master's Keep
2016 - Graphic Design Awards (GDUSA) - Winner / Master's Keep
2016 - Clear Choice Awards - Spirits Winner / Master's Keep
2013 - PRINT Magazine "Southwest Region" - Winner / Handsome Coffee
2012 - AIGA Texas Show, Letterhead - Winner / Michael Hsu Office of Architecture
2012 - AIGA Texas Show, Brand Identity - 2nd Place / Michael Hsu Office of Architecture
2012 - AIGA Texas Show, Promotional - 2nd Place / FÖDA Annual Report
2012 - AIGA Texas Show, Logo - 3rd Place / Michael Hsu Office of Architecture
2012 - AIGA Texas Show, Promotional - 3rd Place / FÖDA Annual Report Posters
2012 - PRINT Magazine "Print in Motion" - Winner / Explosions in the Sky