ROLE:
Art Direction, Lead Designer, Illustrator, Hand-Lettering
STUDIO:
Ptarmak
|
CLIENT:
Tyler J. Wells, Handsome Coffee Roasters (RIP)
Super Hipster—
I honestly had no idea how huge and self-consciously hipster the slash and x-logos were going to become, this system was designed in 2011 right before the world overflowed with x's and slashes. But Handsome was so hip—even
Jerry Seinfeld & Patton Oswalt noticed
:)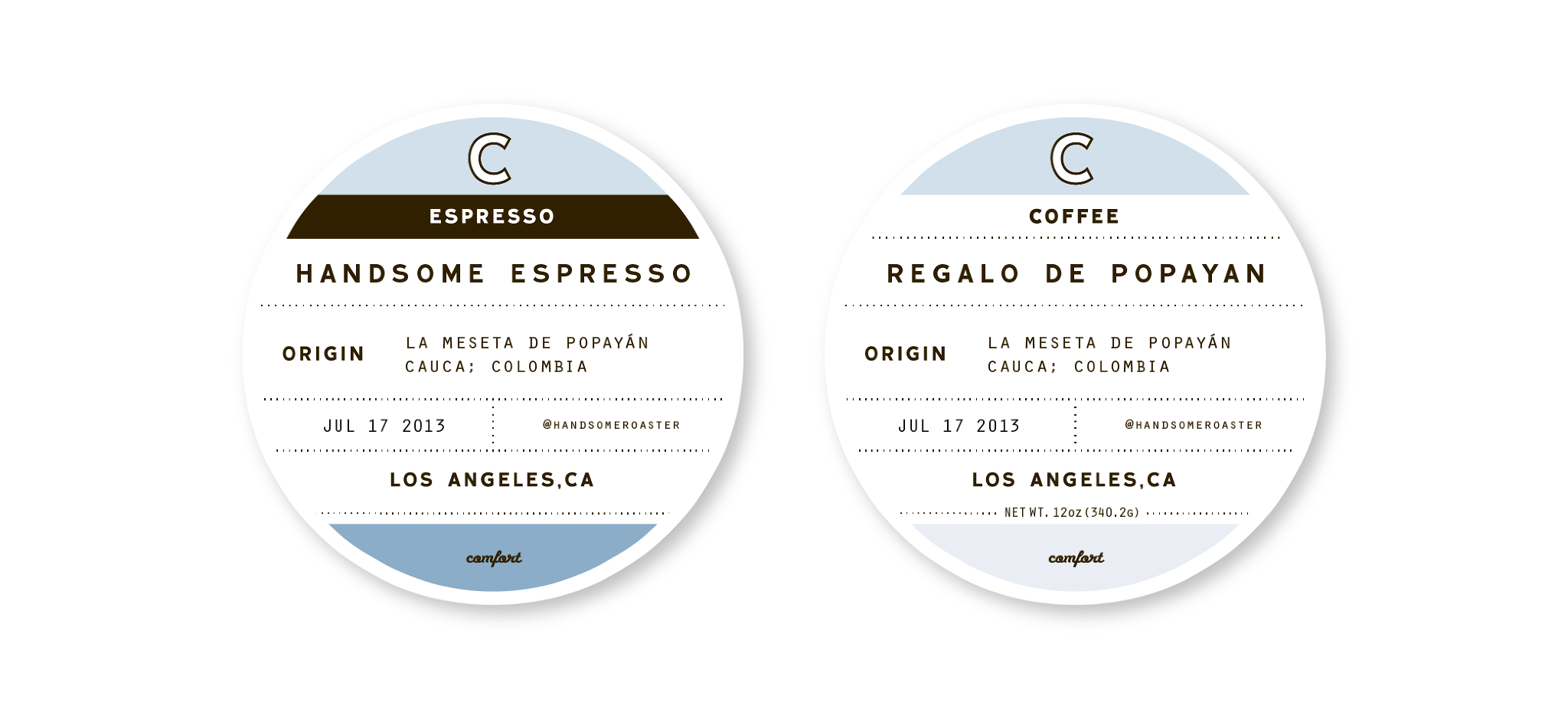 Label System—
Handsome had to be pretty scrappy when they started out, the labels were designed to be printed on readily available print-at-home stickers that could be found at any office supply store. The system is tight and meaningful: color, shape and every quadrant of label-space is used to communicate quickly.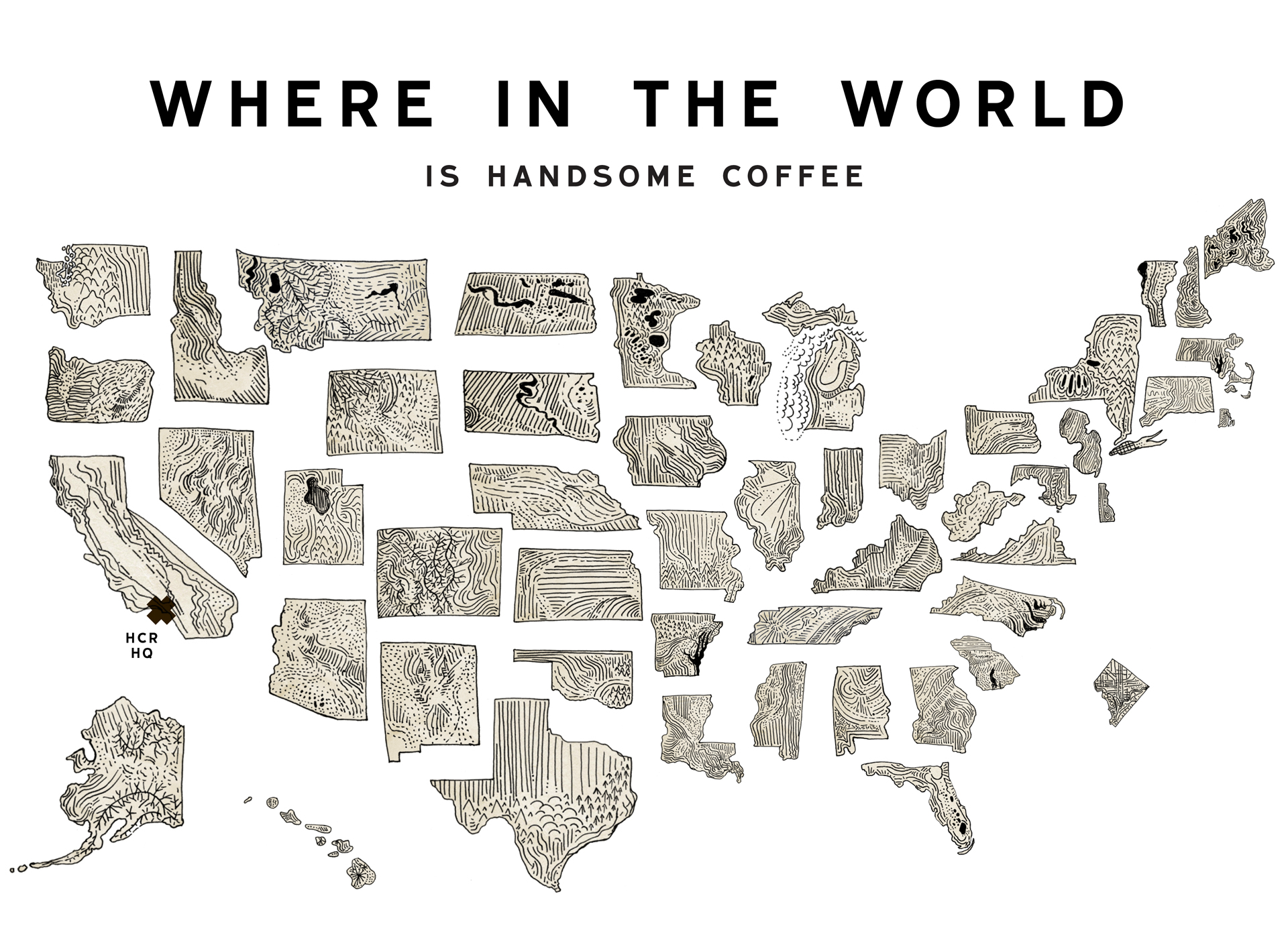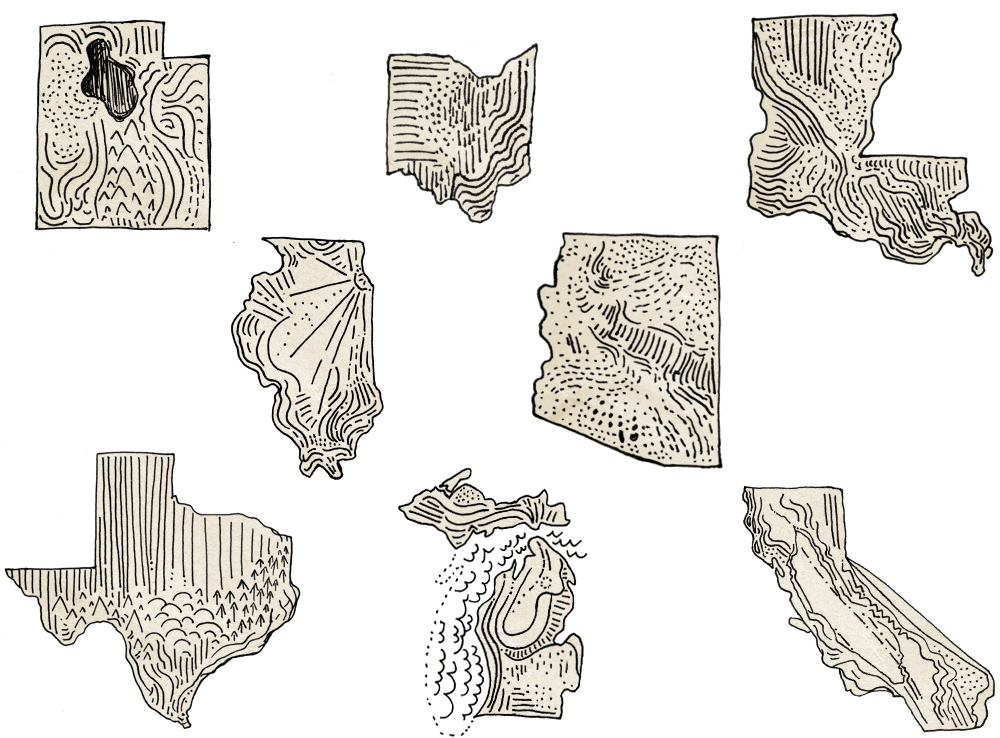 Illustrations—
We liked to call them the manly-man illustrations. The three founders of Handsome were all dapper gentleman, classically manly and sartorial. These illustrations wound their way through the design system, on the packaing, web, and were even laser etched into the woodwork of the main Handsome HQ.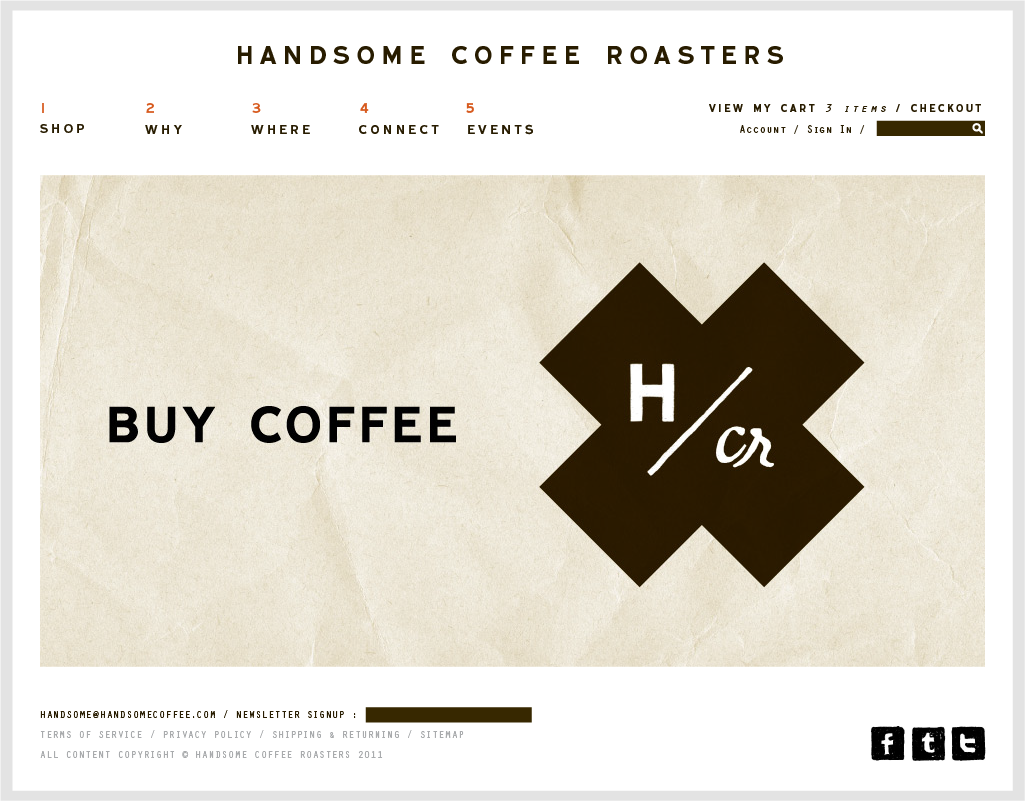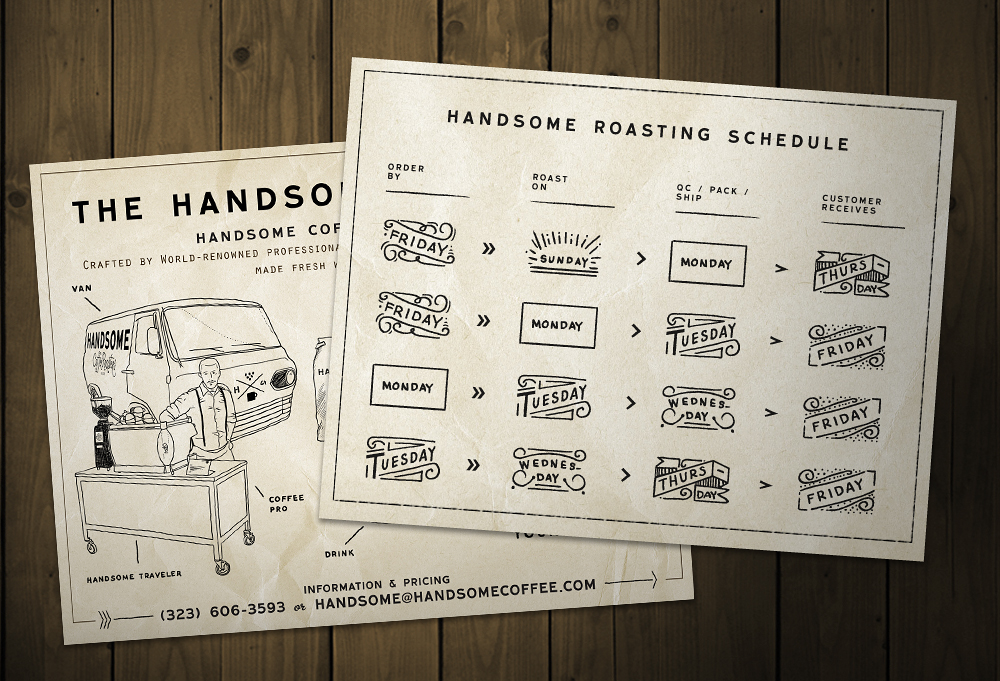 CREDITS:

ART DIRECTOR, LEAD DESIGNER, ILLUSTRATOR, LETTERING: Sissy Emmons Hobizal